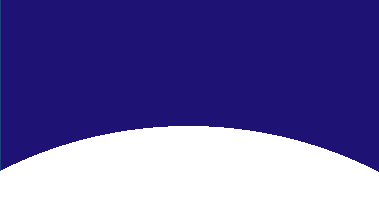 <![if !vml]><![endif]>
Summer Reading Suggestions

Avoid the Summer Reading Slide!

Summer reading does affect school achievement. Unless students read regularly during the summer break, they fall behind about three months in their reading achievement. The good news is that students who read at least four to six books over the summer maintain or even increase their skills.

Louisiana Young Readers' Choice Books – 2005-2006
Louisiana's State Wide Reading Program for Grades 6-8
Students who read 3 or more of these titles will be eligible to vote at our school for their favorite title. Students' votes will be sent to the Louisiana State Library to help determine the favorite book selected by Louisiana's middle school students.

The Boy Who Saved Baseball, John H. Ritter. A baseball game will determine the fate of a small town. Sports
City of Ember, Jeanne DuPrau. The city of Ember was built deep underground as a last refuge for the human race. Two hundred years later, the great lamps that light the city are beginning to flicker. Beyond are the pitch-black Unknown Regions, which no one has ever explored because an understanding of fire and electricity has been lost, and with it the idea of a Moveable Light. When 12-year-old Lina finds part of an ancient message, she's sure it holds a secret that will save the city. She and her friend Doon must decipher the message before the lights go out on Ember forever! Science Fiction
Cuba 15, Nancy Osa. Violet Paz, growing up in suburban Chicago and considering herself 100% American, barely knows Spanish, and her dad refuses to talk about his Cuban roots, so it's a real surprise when Abuela (grandmother) insists that Violet have a grand quinceanero, the traditional Latina fifteenth-year coming-of-age ceremony. Realistic
Don't Hold Me Back: My Life and Art, Winfred Rembert. Rembert grew up in the segregated rural South of the 1950s. His paintings visually chronicle this life, while his own words fill in where the pictures leave off. Although he did not begin painting until the 1990s, his memories are vividly portrayed in strong, confident works of art. From the cotton fields to Colored Folks Corner in Cuthbert, GA, to the county chain gang, Rembert depicts a hard life without bitterness. Autobiography
Gregor the Overlander, Suzanne Collins. When 11-year-old Gregor falls through a grate in the laundry room of his apartment building, he hurtles into the dark Underland, where spiders, rats, cockroaches coexist uneasily with humans. A prophecy foretells that Gregor has a role to play in the Underland's uncertain future. Gregor is reluctant but realizes it's the only way to solve the mystery of his father's disappearance. Gregor embarks on a dangerous adventure that will change both him and the Underland forever. Fantasy
A Mango-Shaped Space, Wendy Mass. For 13-year-old Mia Winchell, the world has always been filled with a wonderful, if sometimes dizzying, sensory onslaught-numbers, letters, words, and sounds all cause her to see a distinct array of colors. She keeps her unusual condition a secret until eighth grade, but then her color visions make math and Spanish impossibly confusing, and she must go to her parents and a doctor for help. Realistic
Midnight for Charlie Bone, Jenny Nimmo. Seemingly ordinary Charlie Bone suddenly discovers that he can hear the thoughts of people in photographs, a talent that dour Grandma Bone and her three sisters work to bend to their own ends by sending him to Bloor's Academy and to its sinister headmaster. Charlie is swept into an age-old battle being waged by descendants of a powerful king of long ago. A mysterious box, a missing girl, a strange man who flits in and out in the company of three brightly colored cats and various villains all figure into Charlie's exciting, fast-paced adventure tale. Fantasy
Olive's Ocean, Kevin Henkes. Twelve-year-old Martha Boyle stands on the brink of discovery: about her family, about first love, and mostly about herself. As her family gets ready for the annual visit to her grandmother, Martha is given a journal entry from her classmate, Olive, who was killed in an automobile accident. Martha didn't really know Olive, but the journal entry makes Martha reflect on what might have been if Olive hadn't died. In her two weeks on Cape Cod, Martha experiences her first kiss, her first betrayal, the glimmer of a first real boyfriend, and growing understanding of herself. Realistic
Prairie Whispers, Frances Arrington. Amid the prairie grasses along the Missouri River in the 1860s, 12-year-old Colleen McCall finds a dying woman and her newborn inside a lonely waton and substitutes the infant for the still born baby her mother has delivered. At the woman's request, she also takes a gold watch and strongbox. Trapped between her promise to the child's mother and her emotions about her mother's dead child, she struggles to make things right on her own. Suspense builds when the husband return, questions Colleen about his missing possessions, and thinks she knows more than she's telling. Historical Fiction
Remember the Lusitania!, Diana Preston. On the afternoon of May 7, 1915, the British passenger ship Lusitania was hit by a torpedo fired from a German &-boat. Among the 1,201 killed were 128 Americans, and the tragedy helped propel the U.S. into war two years later. Nonfiction
The River Between Us, Richard Peck. At the start of the Civil War two mysterious young women get off a boat in a small town in southern Illinois, and 15-year-old Tilly Pruitt's mother takes them in. The duo from New Orleans, the fair and beautiful Delphine Duval and the darker skinned Calinda, open a new world to the Pruitt family. When 16-year-old Noah runs off to join the army, Tilly and Delphine go after him, find him in the horror of an army tent hospital, and bring him back – but their world is changed forever. Historical Fiction
Shakespeare Bats Clean-Up, Ron Koertge.
Skeleton Key, Anthony Horowitz. Alex Rider has been through a lot for his fourteen years. He's been shot at by international terrorists, chased down a mountainside, and stood face-to-face with evil. Twice, Alex has saved the world and almost been killed doing it. But now Alex faces something even more dangerous – a man who just happens to have a nuclear weapon and a serious grudge against the free world. This is the latest book in the Alex Rider series. Adventure
Vampire High, Douglas Rees. This humorous tale of horror, humor, and light romance will appeal to both girls and boys. Transplanted from California to an archetypal New England town, ninth-grader Cody Elliot flunks out of the local public school, but he's accepted at Vlad Dracul Magnet School. The school timber wolf escorts Cody to his first day of classes, and it doesn't take the new kid long to figure out that the school is populated by-and organized to continue the traditional social life of-vampires. Rees keeps things moving and delightfully off-balance in this entertaining tale. Humor
The Way a Door Closes, Hope Anita Smith.

Other Good Books:

Adventure/Survival
Alex Ryder series, Anthony Horowitz. Stormbreaker (Book 1 in the series) After the uncle who had been his guardian is killed in a mysterious accident, fourteen-year-old Alex Rider is coerced to continue his uncle's dangerous work for Britain's intelligence agency, M16. His mission is to uncover the truth about the weird computer genius who has offered to donate one of his computers to every secondary school in England. This James Bond style story features non-stop action and adventure on every page.
Julie of the Wolves, Jean Craighead George. Wolves surround a teenage girl alone in the wilderness. Also try My Side of the Mountain by the same author.
White Water, P.J. Petersen. A white water rafting trip puts two boys and their father in deadly danger, testing their courage, ingenuity, and physical strength.

Historical Fiction –Believe It or Not, Life Existed Before You were Born!
Al Capone Does My Shirts, Gennifer Choldenko. A twelve-year-old boy named Moose moves to Alcatraz Island in 1935 when guards' families were housed there, and has to contend with his extraordinary new environment in addition to life with his autistic sister.
The Birchbark House, Louise Erdrich. Hear the other side of the Little House story as experienced by a young Ojibway Indian girl in the 1840s when white settlers began encroaching on their tribe's land. By turns, funny, sad and suspenseful, this story makes you feel like you are there.
Dear America Series. Each book is written as a diary relating to actual events in U.S. history during various time periods (Civil War, Underground Railroad, Vietnam War, e.g.)
Lizzie Bright and the Buckminster Boy, Gary Schmidt. *200 Newbery Honor Book. In 1911, Turner Buckminster hates his new home of Phippsburg, Maine, but things improve when he meets Lizzie Bright Griffin, a girl from a poor, nearby island community founded by former slaves that the town fathers-and Turner's- want to change into a tourist spot.

Fantasy/Science Fiction – Books for Daydreamers
Airborn, Kenneth Oppel. Matt, a young cabin boy aboard an airship, and Kate, a wealthy young girl traveling with her chaperone, team up to search for the existence of mysterious winged creatures reportedly living hundreds of feet above the Earth's surface.
Among the Hidden, Margaret Haddix. (The Shadow Children: Book 1) Set in the future when families are limited to two children, this is the story of Luke, the third child, who has spent all of his 12 years in hiding.
The Anybodies, N.E. Bode. After learning that she is not the biological daughter of boring Mr. and Mrs. Drudger, Fern embarks on magical adventures with her real father and finally finds "a place that feels like home."
Dealing with Dragons, Patricia Wrede. (Enchanted Forest chronicles: Book 1) A bored princess runs away to live with dragons and fight the evil wizards.
Ender's Game, Orson Scott Card. Deservedly on the 25 Years of Best Books list.
The Lion, the Witch and the Wardrobe, C.S. Lewis. (Chronicles of Narnia series: Book 1) Four children open a magic wardrobe door and fall into another world, where a lion is king and a wicked witch threatens the land with eternal winter.
Redwall, Brian Jacques. (Redwall series: Book 1) When the peaceful life of ancient Redwall Abbey is shattered by the arrival of the evil rat Cluny and his villainous hordes, Matthias, a young mouse, determines to find a legendary sword he believes will help Redwall's inhabitants destroy the enemy. Magical, mystical, and the stuff of legends, this tale of good battling with -and ultimately triumphing over-evil takes the reader on a roller-coaster adventure.
Troll Fell, Katherine Langrish. Forced to move to Troll Fell to live with his uncles, Baldur and Grim, after his father's death, young Peer Ulfsson learns of his uncles' sinister plan to sell children to the trolls and sets out with an adventurous neighbor girl named Hilde to stop them.
Virtually Perfect, Dan Gutman. When twelve-year-old Yip uses his father's new software to make a computer simulation of a boy his age, the creation breaks out of cyberspace into the real world and begins to complicate Yip's life. This story is fast-paced and humorous.

Sports – Books for Jocks or Would-Be Jocks
Champions: Stories of Ten Remarkable Athletes, Bill Littlefield. This book profiles athletes who overcame huge obstacles-discrimination, poverty, or disabilities-to achieve success.
Football Nightmare, Matt Christopher. Having dropped a pass and made his football team miss having an undefeated season, thirteen-year-old Keith fears that he will continue to make bad mistakes and wonders if he should continue playing football. If you like this one, look for other great sports titles by Matt Christopher.
Mickey & Me, Dan Gutman. Joe Stoshack has the remarkable ability to travel back in time using baseball cards. Joe's father requests that his son go back to 1951 to stop Mickey Mantle from being hurt in a game. Joe's cousin plays a trick on him,and Joe ends up in 1944, dressed in a chicken suit, playing the role of a mascot for the Milwaukee Chicks. Hilarious and entertaining as are others in this series.
Wilma Unlimited: How Wilma Rudolph Became the World's Fastest Woman, Kathleen Krull. With a left leg paralyzed by polio, as a child Wilma Rudolph was told she would never walk again. This is the inspiring story of how she overcame many obstacles on the way to becoming an Olympic runner.

Humor – Books to Make You Laugh Out Loud
Aliens Ate My Homework, Bruce Coville. "I cannot tell a lie," says Rod Allbright. And it's the truth. Ask him a question, and he's bound to give you an honest answer. Which is why when his teacher asks what happened to last night's math assignment, Rod has to give the only answer he can: "Aliens ate my homework, Miss Maloney!"
The Bad Beginning, Lemony Snicket. (The Unfortunate Events series: Book1) Don't read these books if you have no imagination or sense of humor.
Freaky Friday, Mary Rodgers. Think being an adult is easier than being a kid? A thirteen-year-old girl wakes up one morning in her mother's body and finds out the truth.
The Teacher's Funeral: A Comedy in Three Parts, Richard Peck. In rural Indiana in 1904, fifteen-year-old Russell's dreams of quitting school and joining a wheat threshing crew are disrupted when his older sister takes over the teaching at his one-room schoolhouse after mean old Myrt Arbuckle "hauls off and dies."
A Year Down Yonder and A long Way from Chicago, Richard Peck. Grandma Dowdel can out think and out shoot everyone in her small town, as her grandchildren find out in these two hilarious novels. Read both!

Louisiana/Southern – Home is Where the Heart Is
The Haunting, Joan Lowery Nixon. Graymoss, a derelict, haunted plantation home near Baton Rouge, has been in 15-year-old Lia's family for generations, and her mother is determined to revive it so they can have room for the foster children she hopes to take in. Lia is initially frightened by the evil she feels at Graymoss, but she becomes determined to rid the home of ghosts forever.
Locked in Time, Lois Duncan. Nore arrives at her stepmother's Louisiana plantation to find her new family odd and an aura of evil and mystery about the place.
My Louisiana Sky: When Zachary Beaver Came to Town or Dancing in Cadillac Light, Kimberly Willis Holt. Holt knows Louisiana and East Texas where these great stories are set.
The Watsons Go to Birmingham-1963, Christopher Paul Curtis. This alternately hilarious and deeply moving novel, winner of the Newbery Honor and the Coretta Scott King Honor, blends the fictional account of an African American family with the factual events of the violent summer of 1963.